Cargill contributes to forest conservation in Mexico with reforestation day
• 80 volunteers took part in the activity, who planted 400 trees in State of Mexico
• The company promotes a balanced approach to the land and sustainable agricultural practices to protect forests
(Tepotzotlan, State of Mexico), September 4, 2018.- Cargill Mexico, a company with presence in the country since 1965 and which seeks to nourish the world by improving agricultural productivity, planted 400 pine species trees in the municipality of Tepotzotlan, State of Mexico. Throughout this, the company contributes to improve region's land health and increase water distribution to the aquifer mantles.
"At Cargill we are aware of the importance of forests preservation and sustainable agriculture, as they are fundamental to guarantee food security, which is why, through several actions, we promote environmental care. An example of this is our reforestation day, which allows us to endorse our commitment to protect the world and generate wellness inside the communities where we have presence", said Joselyn Ortega, Communication and Corporate Social Responsibility Coordinator at Cargill Mexico.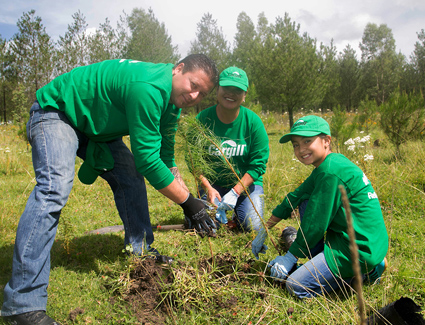 In this day, 80 company volunteers participated who, with their effort, contributed to improve entity's environment. With this action and the support of 'Reforestamos Mexico', Cargill Mexico sums 1.5 hectares reforested between 2017 and 2018.
For Cargill, corporate responsibility and sustainability are fundamental axis for the development of its operations. Through the application of its knowledge and global experience in food sector, it contributes to achieve economic, environmental and social challenges in the regions where it operates.
As part of its corporate responsibility strategy, based on three action lines: nourish the world, protect the planet and enrich communities where it operates, the company supported the '2014 New York Declaration on Forests', and pledged to be the most reliable source of sustainable products and services, in order to end deforestation by 2030.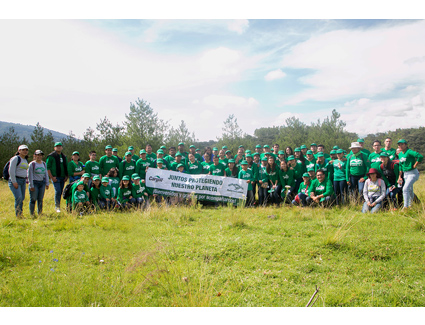 Media Contact: [email protected]
---
About Cargill
Cargill's 155,000 employees across 70 countries work relentlessly to achieve our purpose of nourishing the world in a safe, responsible and sustainable way. Every day, we connect farmers with markets, customers with ingredients, and people and animals with the food they need to thrive. We combine 155 years of experience with new technologies and insights to serve as a trusted partner for food, agriculture, financial and industrial customers in more than 125 countries. Side-by-side, we are building a stronger, sustainable future for agriculture. For more information, visit Cargill.com and our News Center.
About Cargill Mexico
Cargill Mexico aims to improve agricultural productivity, satisfying and fulfilling the expectations of national industry. In addition to enhance value to human and animal nutrition, and improve economic development, Cargill Mexico reinvests profits in different new businesses in the country. Cargill operates in Mexico through 9 business units, employs more than 1,750 people in 13 states and has 25 facilities, including a corporate office in Mexico City. For more information, visit Cargill.com.mx, and our News Center